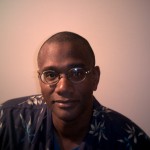 Hi there Entrepreneur! This is Mark A Newsome (aka Mr.Marketing) and I got my initial exposure into  the exciting world of "Direct Response Marketing" when a friend of mine   (Jade) passed  me a stack of card deck business opportunity cards, because as she put  it "here Mark  this looks like just the sort of stuff that you would be interested in!"
And thank goodness one of them had (what I later) came to realize was nothing more than a powerful free lead generating offer by super offline "Direct Response Marketing"legend "Jay Abraham."
 Using Proven Direct Response Type Of Marketing Strategies On Or Offline Is A Must!
It was that first exposure to"Jay" and his legendary money making marketing wizardry and the powerful Direct Response Marketing principles that led to my personal journey of discovering how to effectively market and become one of the many sought after leaders in my current niche market, which is successfully helping small business owners profitably market their product or service for pennies on the dollar.
It was later on after really catching the marketing bug that several of the other offline marketing giants such as Brad & Alan Antin, Jeff Slutsky, the late great Gary Halbert, Dan Kennedy, Christopher Micheals, Ted Nickoulas and many, many others were brought to my attention as well.
After studying and greatly benefiting from them and now many of the current online marketing experts such as Becky Joubert, Jeff Weissman, Justin Glover, Joey Smith, Terry Dean, Mike Klingler, Marc Beneteau, Larry Beacham, Juile Weishaar,Toby & Layla, David Wood, Adam Short,Eric Holmlund, Seth Godin ,"Jupiter"Jim Landers, Leslie Denning, Eric L. Walker, Tom Antion, Dotty Scott and so many others in between!
Earn As You Learn! Apply It And Grow!
And learning how to apply their incredible proven online marketing expertise that has led to my own current online  marketing success.
This now allows me to help other struggling small business owners who are  finally ready and committed to stop struggling and start consistently earning their share of the enormous Internet marketing pie!
Before  you go be sure you grab your powerful free nine page special report as well as your free 22 step small business marketing idea kit series. The latter is a $97 dollar value!
And please don't hesitate to discover, 'how' your current, and or future social media content, can be easily converted, into 30% lifetime compensation benefits!
P.S. Please be advised that any links that you purchase from on this site may result in the web owner earning some form of compensation and or commission. Read, apply & prosper!